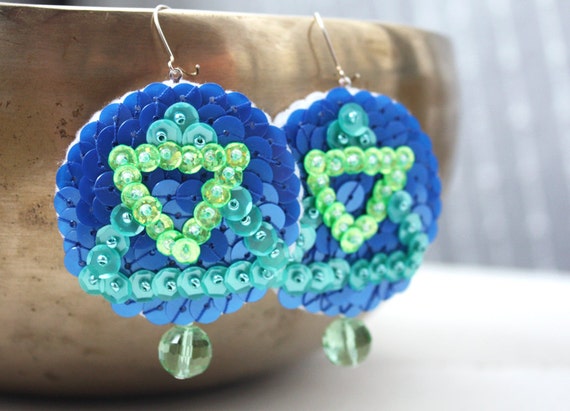 The first week of February is over. And I made only one brooch and one pair of earrings. Thank you for all comments on my
Pisces Brooch
! Its great to know that you like the idea, so I will make more of that brooches with different zodiac signs.
My
new pair of earrings
this week are with two triangles. I used satin blue, sea green and hologram lemon lime colors of sequins.
Since January I became interested in meaning of the symbols I draw on my sequin creations. First post was
about Spirals
and this one will be about a
n Hexagram
And I didn't know the meaning, but Its actually fun to find out it after you create something. When my friend saw
these earrings
, she called them ' Interpenetration' I think she was right!
There are lots of words about this sign, but I will show some of them, that I like personally:
'

represents the divine union, or perfect balance of male and female energies.'

'The perfect union when two become one'

'The prayer elevated from all Earth to the one God'

'

Anahata: The Heart Chakra.

Physically Anahata governs circulation, emotionally it governs unconditional love for the self and others, mentally it governs passion, and spiritually it governs devotion.'

'The hexagram is a

mandala

symbol called

satkona yantra

or

sadkona yantra

found on ancient South

Indian

Hindu

temples. It symbolizes the

nara-narayana

, or perfect

meditative

state of balance achieved between Man and God, and if maintained, results in "

moksha

," or "

nirvana

"'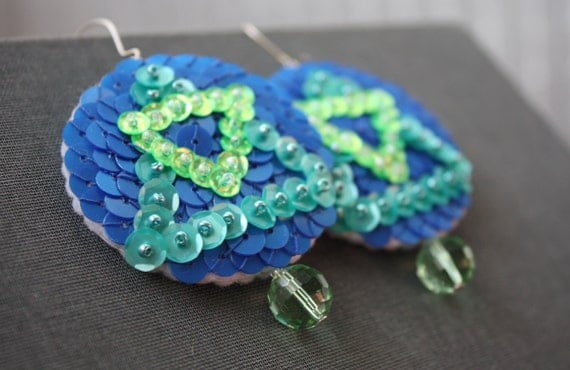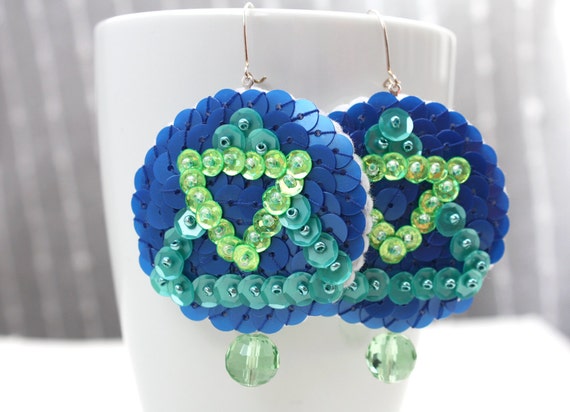 My handmade Sequin Earrings

I want to know your thoughts, please! )
What platform is better for Blog : Blogspot or Wordpress?