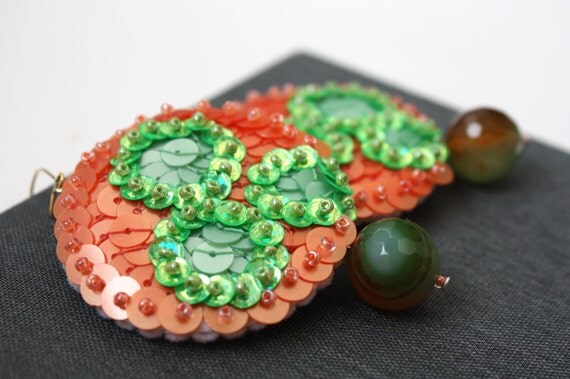 To all who are waiting for the Spring! Seems that February doesn't want to give up and let the warm weather started!)
I decided to use fresh colors of sequins to make these sparkle earrings. Green grass, first flowers, warmth is in the ear!
For now its just a dream, but let Spring knows that its welcome!
I used
Willow Green, Hologram Lemon Lime, Lt.Burnt Orange Satin Sequin Colors.
And my blog has a new banner! I hope you like it? More about it I will post soon!
Have a wonderful weekend!