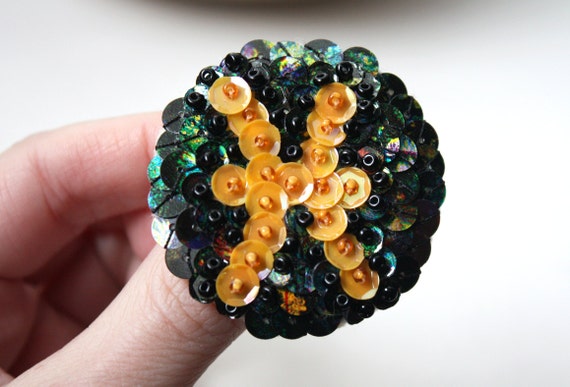 My handmade Sequin Brooch
Zodiac signs are also popular theme to wear. I decided to use this theme on my creations. My first
brooch is for Pisces!
People born between February 19 - March 20 are born within the sun sign Pisces.
I saved the picture of all signs, so there will be more zodiac creations in the future. I used black sequins with galaxy pattern, I think its the best way to make such creations. If you like these colors then you will like Galaxy earrings that I made last month.

Brooch and Earrings in Galaxy Black sequins.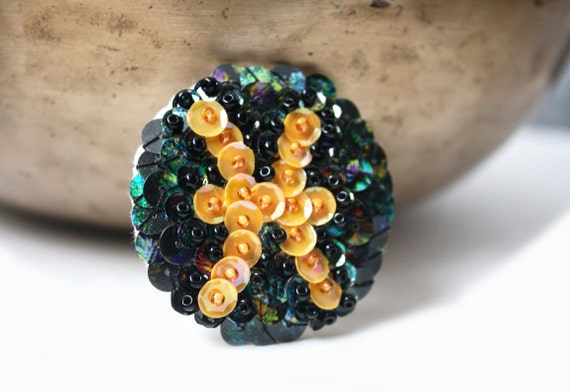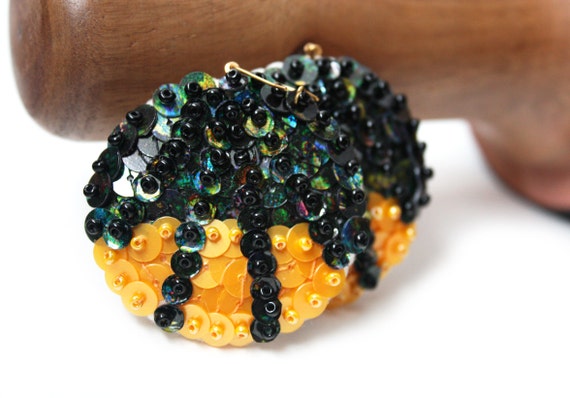 And here are some beautiful items for Pisces from my europeanstreet team. click for more...
1. Necklace from
StaroftheEast
; 2. Pendant from
ShebboDesign
; 3. Earrings from
krize
; 4. Brooch from
KVFeltedDesigns
; All other finds from EST team, you can find on
StarOfTheEast Blog.