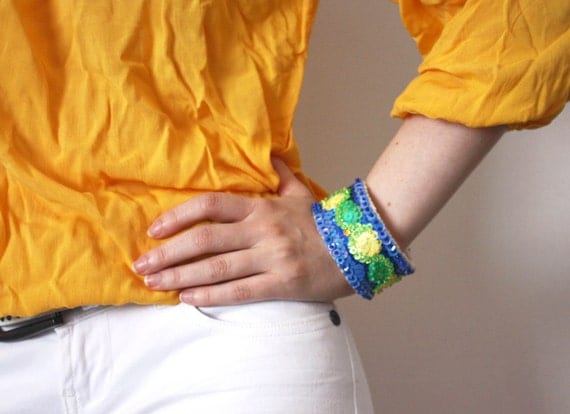 This summer I decided to make something different from what I used to. I want to try new things and shapes. And my new handmade bracelet isn't an exception. Its interesting when you don't know what step you should do next, but in few days you finally have a result! The sequin pattern is my own and it reminds me branch of growing lemons or floral theme with yellow flowers! Inside is metal base covered with wool felt. I don't work with leather, so I hope felt will be enough.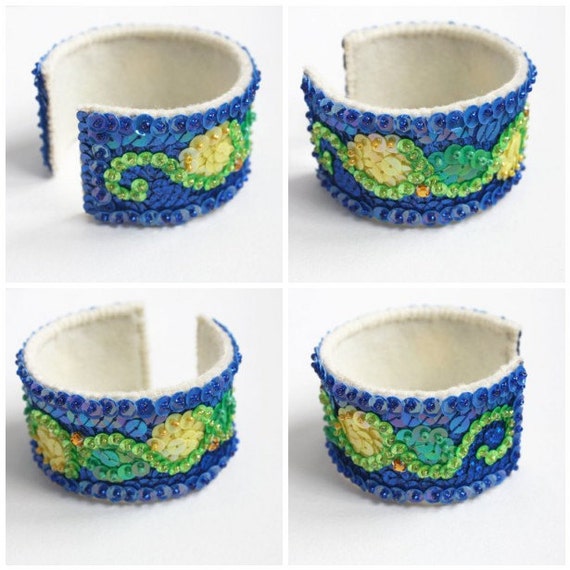 For my new hand embroidered bracelet I used blue, peacock blue hologram, lemon yellow, lime hologram and bright green sequins.
The inside diameter of the bracelet is 2 1/2 inches (6,4 cm), it will fit most wrists from 6 to 7 1/2 inches.
Size of embroidered part is 1,58x7,49 in (4x19cm)
And here are mine finds from etsy designers: